Stevie & Trouble's Roving! (hand combed)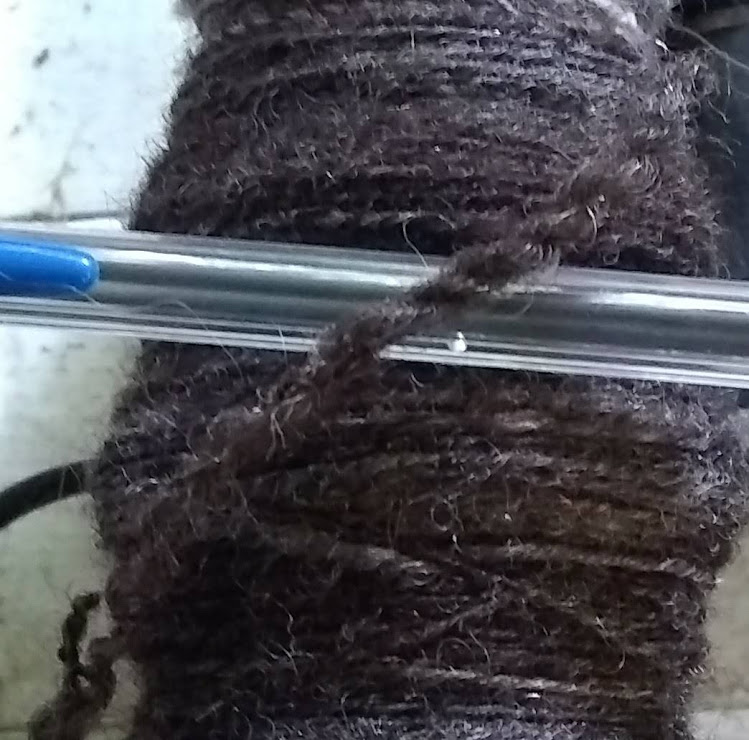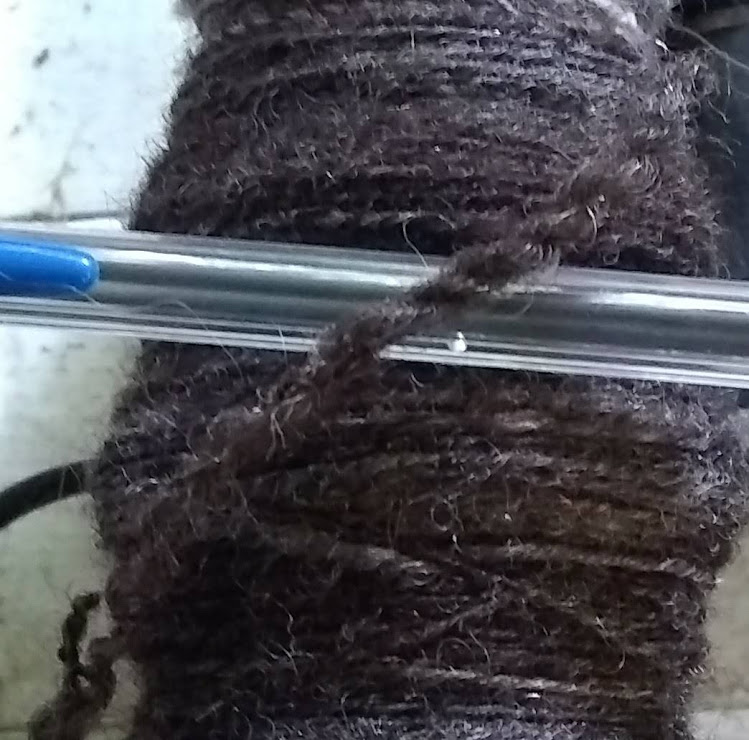 Stevie & Trouble's Roving! (hand combed)
For someone who swore she would never want to use wool combs- I'm sure having fun! Turns out it is quite relaxing. Second only to spinning of yarn! ha!
This wool has been hidden in my stash. It is from our Jacob sheep Stevie and his brother Trouble. They were Stevie Ray and Double Trouble- and another sheep we named Vaughan. A sheep rock group! They were certainly entertaining for us all and quite talented!
I hand combed their wool and decided to part with some of it. It was hard to catch a good picture but this is a blend of black/white and dark brown color tones. A combination of fiber from each fleece. It is so soft and very easy to spin. Included a photo of a sample I spun from this roving. The picture of the yarn is a more true representation of its color!
Price: $5 per ounce