Meadow! (2nds)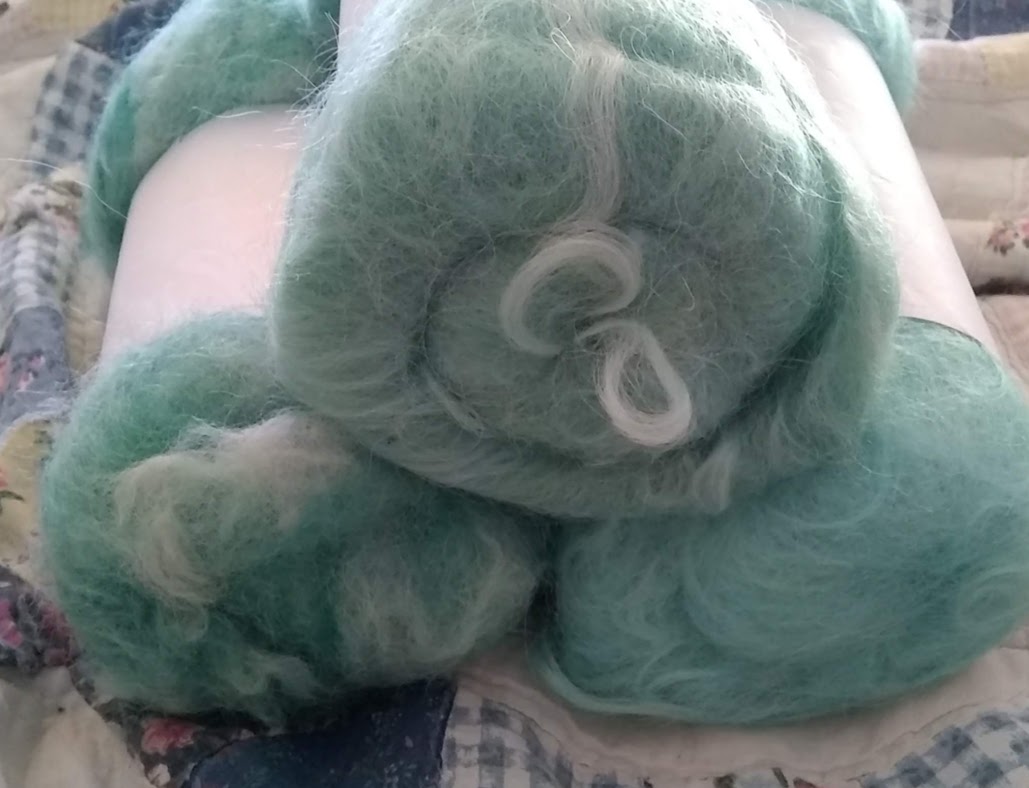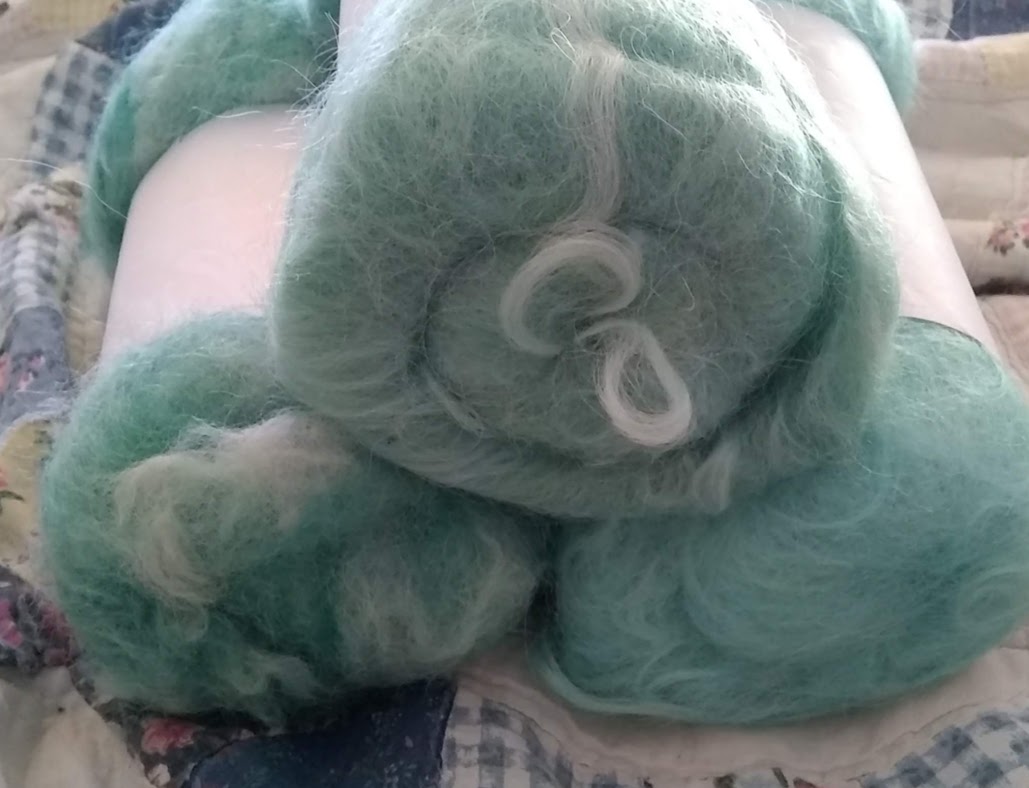 A friend of mine retired her flock of Huacaya and Suri Alpacas- our Teagon, Spice and Brooke are from her herd. We are so lucky to have a few of her alpacas!
Cindy's been going through her fiber stash, carding batts and once again, we are lucky to offer the fiber here!
This batt set includes Suri Alpaca fiber from Peanut, Pearl. She carded up the batt from 'seconds' fiber. Seconds are fiber that comes from other sections of the fleece. Not the blanket. It is soft, no debris with a bit of texture- very unique and gorgeous. Spin, felt or? Just have fun!.
Batt includes 4 ounces